Our new Chester City Centre offices!
Here at West Cheshire Credit Union we are celebrating over 200 new members and nearly 700 loans issued since we opened our new Chester City Centre premises!  We are on a mission to bring safe saving and affordable lending to the high street and we would love for you to join us.
Based in Brookdale Place, opposite the main bus station, the credit union now benefits from an accessible and highly visible shop frontage. From these city centre premises, we can offer a real alternative to high-interest money lenders and loan sharks for many more local residents.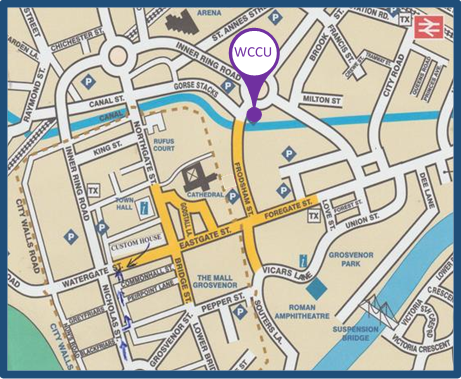 The credit union is a not for profit organisation that is open to everyone in the community, no matter their age or circumstances.  We work closely with each individual to help and support them and advise on the best options available.
Our Chester City Centre offices are open Monday to Friday, 10am to 2pm and we welcome anyone to pop in and have a chat to see how we can help with their finances.
If you are struggling to access our offices you can still get in touch by calling Chester 01244 399006 or emailing info@wccu.co.uk.  To keep up to date with all things credit union why not follow us on facebook and twitter?